Cart
(

0

)
The item you just added is unavailable. Please select another product or variant.

Cart
Recently Added
Total €0.00
The item you just added is unavailable. Please select another product or variant.
WHAT DOES AFTER-SUN DO AND HOW DOES IT WORK
AFTER A DAY IN THE SUN, IT'S NO FUN DISCOVERING THAT YOU'RE ACTUALLY MORE RED THAN BROWN. BUT FEAR NOT: A GOOD AFTER-SUN TREATMENT CAN SAVE THE DAY. REDUCING REDNESS, SOOTHING SORENESS AND HELPING TO STOP PEELING ARNE'T THE ONLY REASONS TO APPLY SUCH A PRODUCT AS PART OF YOUR SUN CARE ROUTINE. NO MATTER HOW WELL YOUR SKIN DEALS WITH THE SUN, APPLYING AN AFTER-SUN CREAM IS ESSENTIAL FOR HYDRATING AND MOISTURISING SKIN THAT CAN OTHERWISE START TO LOOK DRY AND LEATHERY IN YEARS TO COME, AND IT CAN PROLONG YOUR TAN TOO. 

WHAT DOES IT DO AND HOW DOES IT WORK?
An aftersun is a moisturizing lotion you apply on your skin after prolonged sun exposure. Its job is to soothe skin from the assault of UV rays. Here's the deal: all that ultraviolet radiation fries your skin. It dries it out like the Sahara, turns it red like a lobster and makes it flake like a croissant. You know what we are talking about. Maybe you weren't in the sun enough to develop a fully-fledged sunburn, but after a few hours under the scorching heat, your skin is getting worse for wear. An aftersun comes to the rescue. Loaded with soothing ingredients, it moisturises skin, soothe redness, and calms down irritations. After sun is designed specifically for moisturising skin after exposure to the sun. Full of soothing ingredients, it rehydrates the skin along with reducing any redness or inflammation. In addition, this soothing ingredient helps to stimulate collagen production — the protein that gives our skin its structure.Our Overnight Sleeping Mask contain many nourishing ingredients. 
These carefully selected elements help to keep you silky smooth all day long and feel nice and cool when applied to hot skin. Most of us know how to look after our skin whilst tanning, but how can we further protect and nourish our skin once we're out of the sun? Contrary to popular belief, after sun isn't just for sunburn. In reality, you can use this product after spending any amount of time in the sun, or even as a year-round moisturizer. 
DOES IT CURE SUNBURN
Prevention is always the best cure, and so we advise topping up with an SPF50 and following our sun safety tips to avoid sunburn altogether. Unfortunately, no product can actually "cure" sunburn as your body has its own healing process which it needs to go through. However, after sun works to help repair the skin and to minimise the pain and inflammation we often associate with sunburn, which is why we recommend using after sun for sunburn.  If you've been out in the sun for a little too long and are now sporting a rather red complexion, there are a few steps you can take to help ease any discomfort. These are as follows: Start by drinking lots of water to help rehydrate your body and skin. Have a cool shower to help reduce the heat on your skin and to release inflammatory proteins. Apply after sun just as you would sun lotion, ensuring that all skin that was exposed to the sun is covered. Reapply after sun if you begin to feel any tightness or irritation. 
WHEN AND HOW OFTEN SHOULD IT BE APPLIED
If your skin has experienced sun damage, after sun can be applied as often as necessary. It's extremely important to ensure that damaged or burnt skin is kept moisturised and hydrated to avoid peeling. However, once your skin has healed, it's best to reduce your usage by applying just once a day. In addition, if you've been able to achieve a sun-kissed tan rather than a nasty burn, then the use of after sun can help to keep that glow for a little longer by preventing your tan from fading. This is due to the moisturising effect of after sun, which helps to avoid dry, flaky skin. We recommend applying this product after taking a shower, so your body is a little damp. This makes your skin much more susceptible to the lotion, and also means that some of that excess water is also being pulled in to rehydrate the skin.
CAN YOU USE IT AS A DAILY MOISTURIZER?
Yes! After sun can absolutely be used as a daily moisturiser. These products are actually very similar to standard moisturisers, except they contain some added benefits. For example, after sun is lightweight to ensure heat is able to escape your skin, which makes it perfect for daily use. Furthermore, these products also contain extra soothing ingredients, to give your skin that extra support. After all, why wait until the summer months to take care of your skin? Using this each day can help to maintain silky smooth, pampered skin all year round. 
SAFE(R) TANNING
There's no totally safe way to suntan, but if you spend a lot of time in the sun (or are just totally gung-ho on getting a tan), there are a few things that can make things a tad safer. Wear sunscreen. Sunscreen does prevent tanning to some degree, but not completely. Wear at least SPF 30 when you're spending a lot of time outdoors, whether your goal is to bake to a golden glow or not. Sunscreen can help prevent sunburns and lowers your risk of premature aging and skin cancer. Forget the idea of the base tan. A base tan is not a substitute for sunscreen, no matter what the sales clerk at the tanning salon tells you. There's little evidence that getting a base tan will prevent sunburn. And no, tanning beds aren't safer than the sun. As a matter of fact, even one tanning session can significantly increase the risk for all types of skin cancer, including melanoma. Avoid midday sun. UV rays are strongest between 10 a.m. and 4 p.m. This is when your risk of getting a gnarly sunburn really fast is highest. Try to keep your sun exposure to a minimum during this time. 
EVEN BETTER? CONSIDER TANNING ALTERNATIVES
If you want to get that sun-kissed glow without risking your health, then consider some UV-free alternatives. You have a couple options. 
1.Self-tanner 
Sunless tanning products contain a color additive called dihydroxyacetone (DHA). When applied to the skin, DHA reacts with the dead skin cells on the surface layer, darkening your skin for a few days. Self-tanning serums, lotions, and sprays come in various shades so you can choose how light or dark a tan you want. 
2. Spray tans 
Spray tans use an airbrush machine to apply a thin layer of self-tanner to the skin. It's typically done by a professional, but if you're a hardcore tanner, you can buy a home machine for a few hundred bucks. Depending how dark you go, a spray tan typically lasts from 5 to 10 days. . 
IN CONCLUSION. PREVENTION IS BETTER THAN CURE. BUT A GOOD AFTER-SUN TREATMENT IS NOURISHING FOR THE SKIN. OUR OVERNIGHT SLEEPING MASK WILL MAKE SURE YOU END A DAY IN THE SUN RIGHT AND HYDRATE YOUR SKIN. IF YOU PREFER NOT TO GO OUT IN THE SUN AT ALL, THERE ARE ALTERNATIVES SUCH AS SELF-TANNING SERUMS AND SPRAY TANS THAT WILL GIVE YOU A SUN-KISSED GLOW OR A NICE TAN.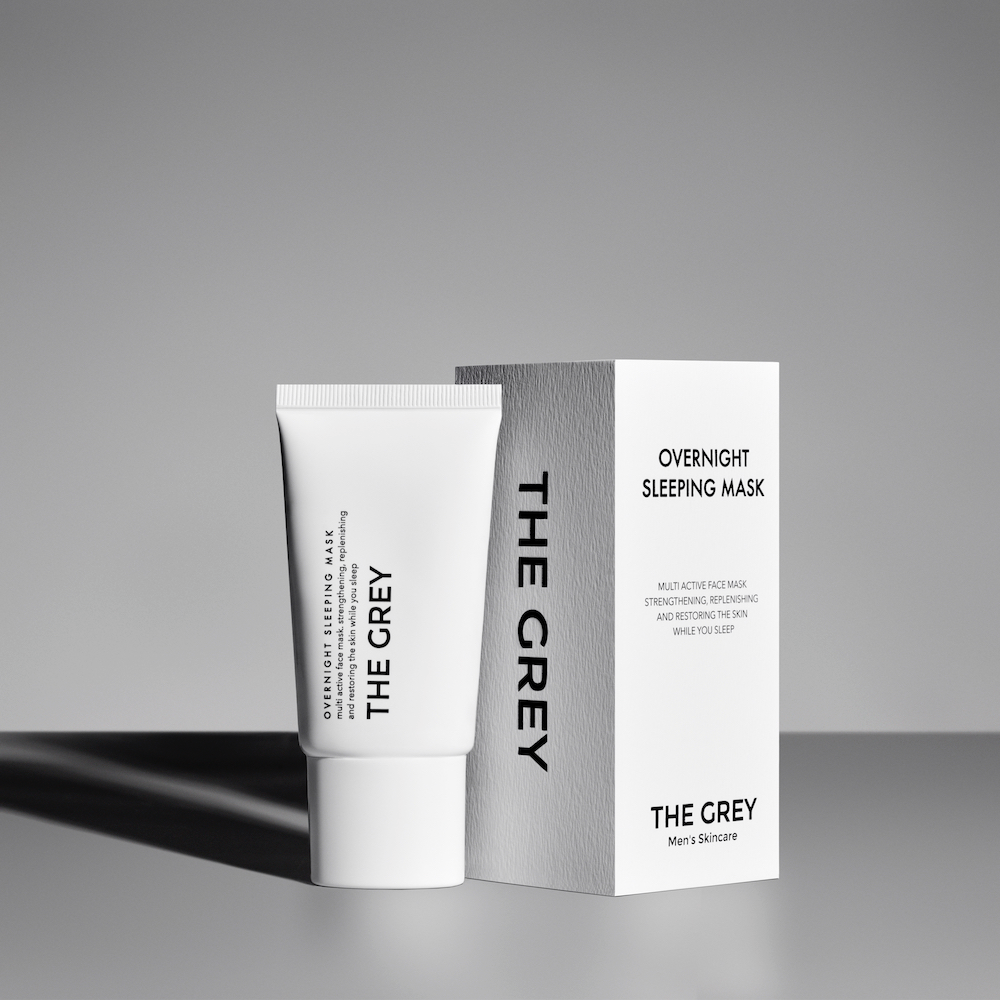 OVERNIGHT SLEEPING MASK
MULTI ACTIVE FACE MASK, STRENGTHENING, REPLENISHING AND RESTORING THE SKIN WHILE YOU SLEEP


HOW IS IT DIFFERENT
A multitasking overnight face mask to hydrate, brighten and calm stressed-out skin overnight. The non-stick gel-structured face mask will strengthen and moisturize the skin, giving it  a radiant glow. The Overnight Sleeping Mask continues its activity long after exposure to the sun has ceased, extending overnight. helping to repair signs of Photoaging.


WHAT DOES IT DO
Supercharged with a 24 hour "chronoactive"active to protect the epidermal lipids. Swiss garden cress reduces the effects of daytime stressors and helps to prevent the formation of melanin for a brighter, more luminous skin complexion.
SHOP OVERNIGHT SLEEPING MASK
Taking care of your skin is so much more than just a face cream you put on your face. We love to share our knowledge with you. The Read is our way of showing you we care about your skin, body and mind.