Cart
(

0

)
The item you just added is unavailable. Please select another product or variant.

Cart
Recently Added
Total €0.00
The item you just added is unavailable. Please select another product or variant.
THE POWER OF MUSIC
MUSIC HAS THE ABILITY TO BRING US JOY AND COMFORT, TO MOTIVATE US AND TO HELP US RELAX. IT HAS THE POWER TO TRANSPORT US BACK IN TIME, TO CALM OUR WORRIED MINDS OR BOOST OUR MOODS.  THERE REALLY IS A SONG FOR EVERY EMOTION.
REMEMBER THOSE NIGHTS
Our staffs favorite sounds for the weekends and those memorable nights.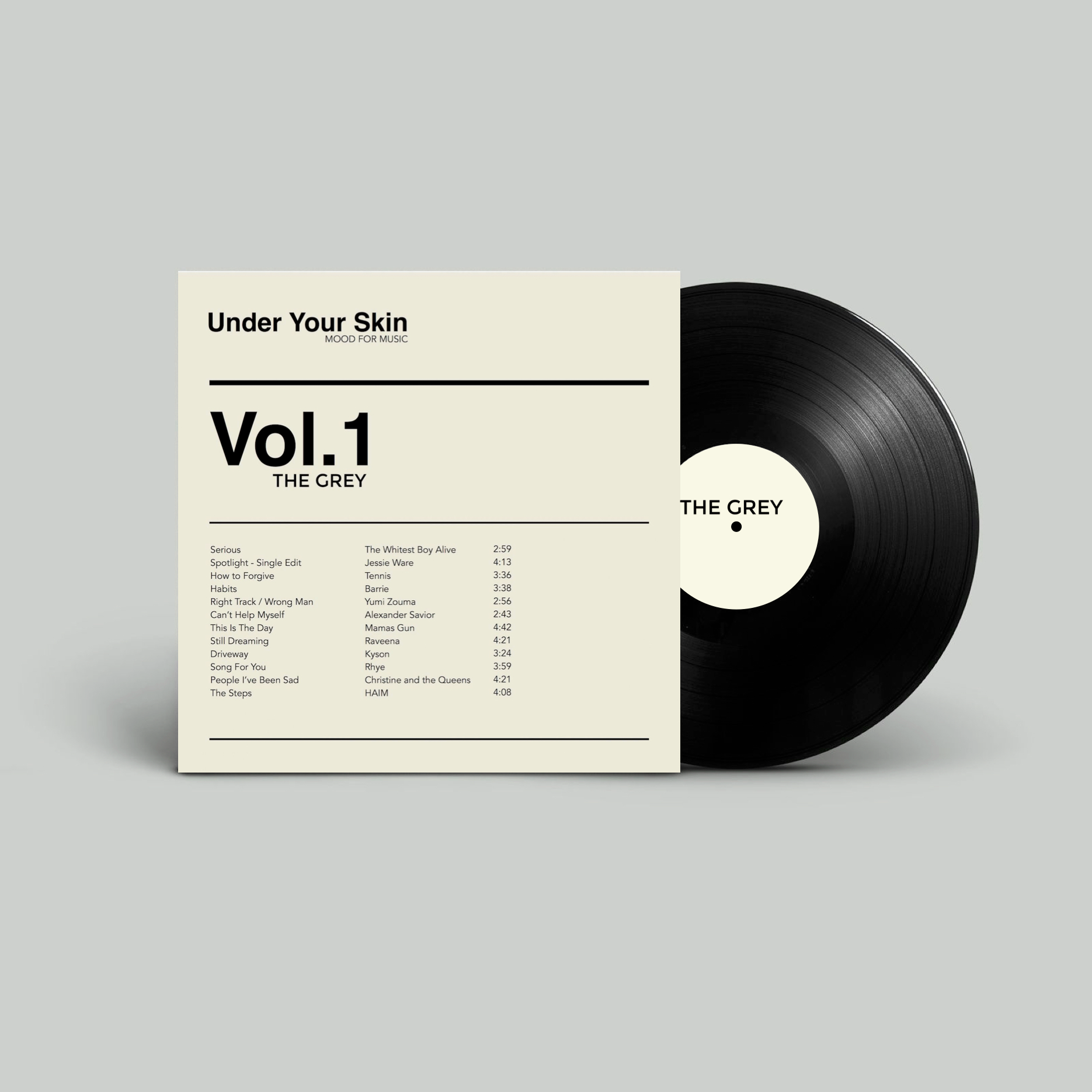 MOOD FOR MUSIC
Enjoy our first Volume of hand picked songs to ease your day. we have chosen our staffs favorites and we hope you like it.
SPRING IS IN THE AIR 
Take a dive off the beaten path and get into a more sunshine-appropriate mood with this spring's most breezy playlist. We at THE GREY most certainly will be…
SELF-CARE SOUNDS
MUSIC HAS BEEN SCIENTIFICALLY PROVEN TO HAVE A POWERFUL EFFECT ON THE BRAIN. RECENT RESEARCH SHOWS THAT MUSIC CAN HELP IN MANY ASPECTS OF THE BRAIN, INCLUDING PAIN REDUCTION, STRESS RELIEF, MEMORY, AND BRAIN INJURIES. DEPENDING ON THE TYPE OF MUSIC YOU LISTEN TO, RELAXING MUSIC CAN ALLEVIATE STRESS BY LOWERING CORTISOL LEVELS, WHICH IS THE HORMONE RELEASED IN RESPONSE TO STRESS.  WITH SELF-CARE SOUNDS WE CREATED PLAYLISTS FOR SPECIFIC PROBLEMS OR SITUATIONS WHILST YOU HAVE PROBLEMS WITHE SLEEPING OR CANT STAY FOCUSSED  DURING THE DAY 
SLEEP BETTER
With hectic schedules, mounting responsibilities, and early alarms, getting eight hours of sleep a night may not always be possible However, the importance of a good night's sleep is one of the main contributors to your health, including your skin health. 
BRAIN FOOD
Trouble focussing? No worries. Brain Food is a playlist designed to improve your memory and focus. How? Our music contains frequencies which helps your mind focus with minimal, relaxing music. 
CAPTION